Turn your
closet clutter

into someone
else's

treasure

At Bag Religion, we aspire to provide the best for our clients. When you put your trust (and your fashion) in our hands, we're able to stock our virtual shelves with a diverse range of beautiful luxury items.
1. Contact Us
Tap the link to submit to us the products you'd wish to consign. Include photos, details, and your asking price. You name it, we'll try to match it!
2. Agree On A Price
We'll assess your designer piece based on value and desirability. Our team will carefully appraise and determine the most effective and successful resale price that'll benefit us both. Then, we'll email you back with our determined price quote. You can either reject or renegotiate the price, until we come up with a final price we'd both agree on.
3. We receive your item
Choose to drop your item off at our warehouse or ship it over to us.
4. Get Paid
The fun begins! We'll post your item on our site and market it via social. Once it gets sold, you'll be receiving an email notification and payment will be arranged.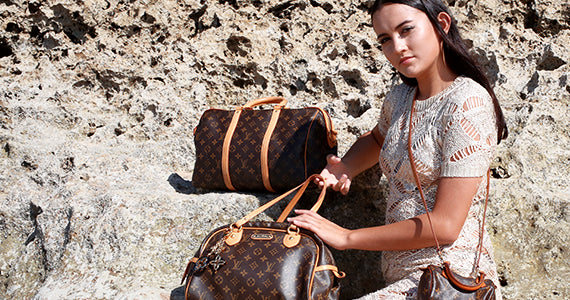 Consigning
Consigning with Bag Religion means you can rest easy knowing you are getting your item's best value with little effort. Our team can assess your designer piece based on value and desirability, then advertise it to a large network of fashion enthusiasts. We know each item's value and are passionate about giving our clients a fair profit and an exceptional experience.
Get An Offer Now
Designer Bags, Clothes, & Jewelry
Bag Religion is only accepting pre-owned luxury bags, accessories, and jewelries at the moment. We have stopped taking in designer shoes and clothes.

Please contact us if you have any questions!
Get An Offer Now
How Much Will I Earn?
Get a quick estimate using our quote calculator for how much you can expect to get for your item.
Get An offer Now